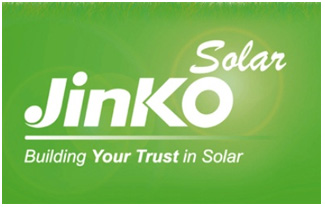 JinkoSolar Holding Co., Ltd. ("JinkoSolar" or the "Company") (NYSE: JKS), a global leader in the photovoltaic (PV) industry, today announced that it has been awarded the 2016 Chinese Excellent Corporate Citizen Award at the 12th Annual Chinese Excellent Corporate Citizen Conference held by the Corporate Citizenship Committee of the China Association of Social Workers, China Central Television (CCTV) and the Tencent Charity Foundation. Mr. Xiande Li, Chairman of JinkoSolar was also recognized as an Outstanding CSR Entrepreneur.
The Company received the award in recognition of its excellent performance in terms of business ethics, corporate sustainable development and environmental protection.
"Receiving the 2016 Chinese Excellent Corporate Citizen Award acknowledges the contribution JinkoSolar has made to the international community with the development of renewable energy," commented by Mr. Xiande Li, Chairman of JinkoSolar. "We are committed to providing the best environmental and financial returns possible as we continue developing new green power technology to optimize the global energy structure and promote the sustainable development of economy and environment."
About JinkoSolar Holding Co., Ltd.
JinkoSolar (NYSE: JKS) is a global leader in the solar industry. JinkoSolar distributes its solar products and sells its solutions and services to a diversified international utility, commercial and residential customer base in China, the United States, Japan, Germany, the United Kingdom, Chile, South Africa, India, Mexico, Brazil, the United Arab Emirates, Italy, Spain, France, Belgium, and other countries and regions. JinkoSolar has built a vertically integrated solar product value chain, with an integrated annual capacity of 4.5 GW for silicon ingots and wafers, 3.7 GW for solar cells, and 6.5 GW for solar modules, as of September 30, 2016.
JinkoSolar has over 15,000 employees across its 6 productions facilities in Jiangxi, Zhejiang and Xinjiang Provinces, China, Malaysia, Portugal and South Africa, 16 oversea subsidiaries in Japan (2), Singapore, India, Turkey, Germany, Italy, Switzerland, Spain, United States, Canada, Mexico, Brazil, Chile, Australia and South Africa. 18 global sales offices in China (2) ,United Kingdom, Bulgaria, Greece, Romania, United Arab Emirates, Jordan, Saudi Arabia, Kuwait, Egypt, Morocco, Ghana, Kenya, Costa Rica, Colombia, Brazil and Mexico.