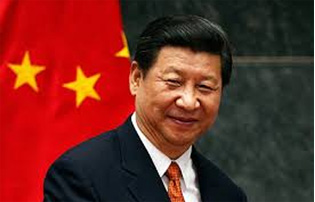 President Xi Jinping and African nation's top leader oversee signing of preferential loan agreements
China agreed on Dec 7 to provide preferential loans to Gabon to support the African country's infrastructure projects.
President Xi Jinping and President Ali Bongo Ondimba of Gabon oversaw the Beijing signing ceremony of four bilateral cooperative documents, two of them including preferential loans.
China will provide preferential loans for a perimeter highway project to be built around Libreville, capital of Gabon, under one agreement. The 11-kilometer road, to be completed by China Road and Bridge Corp, will be a key link between the new and old downtown areas of the city.
Zhang Ming, vice-foreign minister, told China Daily after the signing ceremony that the two agreements on loans mean China will provide major financial support to Gabon's infrastructure projects.
During the talks with Bongo, Xi said that China supports Gabon's efforts to speed up the country's industrialization and convert the its resource advantages into development results.
China encourages domestic companies to take an active part in infrastructure projects in Gabon, Xi said, adding that China hopes to support Gabon's development in industries such as tourism, finance and telecommunications.
Xi told Bongo that he was impressed by the African leader surpassing his father's record for visiting China. His father, Omar Bongo Ondimba, former Gabonese president, visited China 11 times from 1974 to 2009.
Bongo's 12th visit to China began on Dec 6. Apart from Beijing, he will also visit Shantou in Guangdong province.
Xi said he was glad to see that Bongo chose China as the first country outside Africa for a state visit after he was re-elected as Gabonese president in August, which Xi said shows Bongo's firm resolve to develop ties with China.
Bongo expressed gratitude for China's support, adding that Gabon wants to enhance cooperation with China in areas including investment, agriculture, minerals, technology, tourism, finance and infrastructure.
China is Gabon's largest trading partner and an important investment source.
In December last year, Xi and Bongo met ahead of the Forum on China-Africa Cooperation in Johannesburg, South Africa.
Bongo told Xinhua News Agency this month that Gabon welcomes more Chinese investment, especially in manufacturing, to create more employment for the country.
Some Chinese companies have already invested in the high-end wood processing industry in Gabon, and such manufacturing and processing industries are important for Gabon, he said.
Noting that Gabon's economy is facing difficulties caused by dropping oil prices, Bongo said that the country remains an attractive place for investors and has huge economic potential.