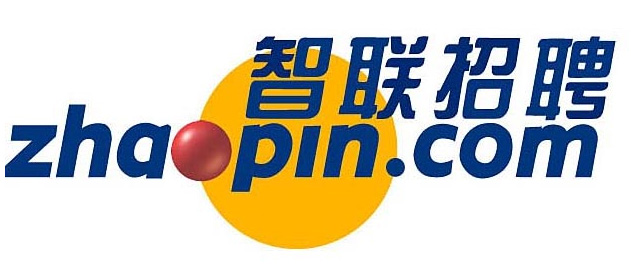 Zhaopin Limited (NYSE: ZPIN) ("Zhaopin" or the "Company"), a leading career platform[1] in China focused on connecting users with relevant job opportunities throughout their career lifecycles, today announced winners of the "Top 30 Employers in China Award" for 2016, with Tencent topping the list.
Award Winners
Winners of the 2016 awards were led by Top 10 employers that included, in order: Tencent, China Merchants Bank, BMW China, Alibaba, the People's Insurance Company (Group) of China, Vanke, Ping An Insurance (Group) Company of China, IBM, Mercedes-Benz, and Starbucks, which are all leaders in their respective industries. The full ranked list of the Top 30 Employers is set forth below.
Among this year's "Top 30 Employers", 22 are local companies, indicating the rise of Chinese companies in both reputation and ability to compete for talents with prestigious global branded companies. In term of industries, seven companies are from the IT/internet sector, six are from the auto manufacturing, and four are from the finance sector.
Key Insights from the Company
"Attracting and retaining talents is a core competency in the New Economy," said Mr. Evan Guo, Chief Executive Officer and Director of Zhaopin. "How to recruit and retain talents is an essential strategy for employers to drive growth and success. We found in our survey that respect, welfare and benefits, and equality are the most important factors when employees evaluate their employers and try to decide where to work."
"The rise of workplace communities is a significant trend we have identified this year," he added. Workplace communities are formed with close relationships among employers and employees, who share the same goals and values. In such communities, all members are equal partners and enjoy a strong sense of belonging. With trust and respect in a flat structure, employees are motivated to reach their full potential and exercise their creativity. According to Mr. Guo, "Workplace communities are against centralization and hierarchy in traditional organizations. In such emerging and dynamic communities, employees share the same values, are equal partners in flat structures, and are empowered to show their creativity."
This annual award is jointly issued by Zhaopin and Peking University's Institute of Social Science Survey. Now in its 11th consecutive year, the award has become a valuable reference for job seekers in China. This year, more than 9,700 companies participated in the selection, representing an increase of 80% over last year. The winners were selected based on their performance in brand strategy, reputation, organization structure, employee training, salary and welfare, and working environment. Their performance was evaluated via employee surveys, expert opinions, online voting and HR questionnaires.
Besides the "Top 30 Employers in China," Zhaopin also announced the "Best Employers for Female Employees", "Best Employers for College Students", and "Socially Responsible Employers of the Year and Employers with the Most Potentials" for 2016.
Female Employees More Stable and Loyal
Winners of the "Best Employers for Female Employees" this year included Alibaba, BMW China, Bank of Communications, JD.com, Joyoung, Microsoft China, Vipshop, Starbucks, Industrial and Commercial Bank of China, and Gree Electric Appliances.
Zhaopin's survey found that female employees are more stable and loyal to their employers than male employees. About 38% of female employees have never changed jobs, compared with 27% for male employees. About 20% of female employees have worked for their current employers for five years or more, compared with 10% for male employees.
As for career goals over the next three years, female employees are giving more priority to improvement in skill sets, recognition of capabilities, and realization of self values, while male employees are seeking career success and realization of self values, according to the Zhaopin survey.
Respect is Key for College Students
Winners of the "Best Employers for University Students" in 2016 included IBM, Dalian Wanda, GOME, Lenovo, Nestle, Tencent, Perfect World, Sina, IKEA and China International Marine Containers (Group).
When college students are looking for their ideal employers, the most important factor is "respect for employees". Other key considerations for college students included good income outlook, equal and fair treatment, welfare and benefits, and an attractive company culture.
Foreign companies are still the top choices by 36.6% of college students who participated in the survey, followed by state-own enterprises which were chosen by 21.4% of college students. The top five cities most attractive to college students are Beijing, Shanghai, Chengdu, Guangzhou and Hangzhou. For college graduates, the average expected monthly salary for their first job is RMB5,792, according to the Zhaopin's survey.