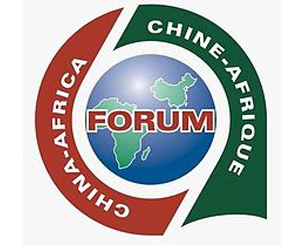 MARRAKECH, Morocco, China will continue strengthening its cooperation with other developing countries in addressing climate change, Liu Zhenmin, China's vice foreign minister, said here Monday.
China will incorporate its development with the common development of other developing countries and make joint efforts with them to find a low-carbon development path, said Liu in a speech concluding a forum on South-South cooperation in countering climate change.
The high-level forum, co-organized by China, Morocco and the United Nations, brought together ministers from 14 countries, senior officials from various UN bodies and representatives from civil society organizations. The day-long event took place on the sidelines of a UN climate conference opening in the southern Moroccan city a week ago.
Liu said that speakers at the forum made a common call for governments to work together against climate change in line with the principle of common but shared responsibility and achieve sustainable development.
As a developing country, China knows too well the difficulties and challenges developing countries are faced with, Liu said, adding that China has long been actively engaged in, and committed to the strengthening of, South-South cooperation.
China regards its cooperation with developing countries as the basis of its foreign policy and an important part of its opening-up in an all-round way, he added.
China launched the Belt and Road initiatives four years ago, with the aim of strengthening its connection and economic ties with other developing countries and create a community of common interests, Liu said.
Addressing climate change is a major area of South-South cooperation being carried out by China, he noted, adding that China will do everything it can to help other developing countries cope with climate change, while calling on developed countries to fulfill their obligations.
In 2015, Chinese President Xi Jinping announced the establishment of the 20 billion yuan China South-South Climate Cooperation Fund, which is aimed at providing a new platform for South-South cooperation, Liu said.
China has started to operate the fund this year, building low-carbon model parks, implementing climate-related projects and training personnel in other developing countries, he said.
Many speakers at the forum spoke highly of China's efforts to promote South-South cooperation in meeting the challenge of climate challenge.
UN Secretary-General Ban Ki-moon's special advisor on climate change, David Nabarro, said that China is playing a critical leadership role in pushing forward South-South cooperation in addressing climate change.
"I would like to again thank China for its leadership and the generous support it provided to advance South-South cooperation," he said.