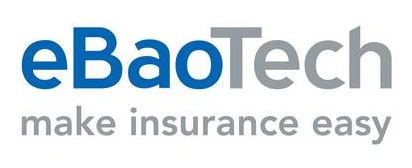 eBaoTech, a leading digital solutions provider for the global insurance industry, announced today that Thailand-based Southeast Insurance and Finance Group (SEG) is operational on eBaoTech's Insurance Suites which will manage SEGs general insurance and individual life insurance businesses to support its business growth and digital transformation strategy.
SEG has offered a comprehensive range of insurance and financial products and services in Thailand for 70 years. In February 2015, SEG decided to deploy eBaoTech® GeneralSystem Suite, eBaoTech® LifeSystem Suite and eBaoTech® GroupLife Suite to manage its general insurance, individual life insurance, and group insurance businesses respectively in order to improve its end-to-end operation and IT capabilities.
In May 2016, SEG launched GeneralSystem, which is now administrating policies in more than 80 branches in Thailand, and in July 2016 Mega-channel Distribution Engine (McDE) went alive to issue insurance policies at booths located in Big C superstores nationwide as a pilot phase to provide more convenience for its partners and customers.
LifeSystem Suite supports the entire lifecycle operation of the life insurance business, including new business, endorsement, claims, reinsurance, finance and compensation. LifeSystem Suite will enable SEG to significantly reduce human intervention and improve operational efficiency and to quickly configure and launch new products to meet fast-changing market needs.
Mr. Chotiphat Bijananda, Chairman of the Executive Board of SEG commented on the significance of these go-lives, "We are so excited that we have completed these complex replacements within 18 months. I would like to give a big thank you to the joint project team from eBaoTech and SEG for their dedication and extremely hard work. I am confident that with the future-proof digital solutions in place, we will be able to synergize our system of our branches, partners, and head office to provide real-time service around the clock. This helps maximize business opportunities with partners and increase more convenience for customers with fast and flawless services."
Woody Mo, president and CEO of eBaoTech added, "We are delighted to become SEG's software partner to support their three-year growth plan. SEG's management team is very visionary in digital areas and eBaoTech is committed to providing continuous support and value to SEG."