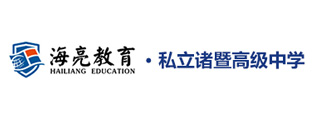 Hailiang Education Group Inc. (Nasdaq: HLG) ("Hailiang Education" or the "Company"), a provider of private K-12 educational services in China, today announced total starting student enrollment [1] for the 2016-2017 academic year reached 20,040 students, a 11.7% increase compared with the total starting student enrollment for the 2015-2016 academic year.
Starting student enrollment for the international program for the 2016-2017 academic year was 2,465 students, a 43.7% increase from the starting student enrollment for the 2015-2016 academic year.
Mr. Ming Wang, Chairman and Chief Executive Officer of Hailiang Education, said, "We are very pleased to report solid student enrollment growth for the start of the 2016-2017 academic year. We are delighted that our continued emphasis on delivering outstanding learning outcomes fueled by high-quality teachers and educational resources is being recognized by parents and our well-established brand continues to grow."
"China's private K-12 education market is growing rapidly, primarily driven by favorable government policies, Chinese families' strong emphasis on education, urbanization and rising disposable incomes among urban households. With our 21-year operating track record and leading market position, we are ideally suited to capture opportunities from this trend.
Going forward we will continue to execute our growth strategies by expanding and upgrading existing facilities, increasing overall student enrollment, especially for our international program, and pursuing strategic expansion opportunities," Mr. Wang concluded.