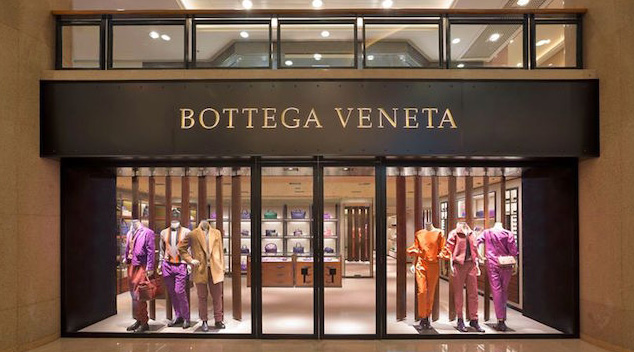 Lillian Lim-Hossack named General Manager and Partner. Independent agency offers integrated marketing and communications solutions to premium and luxury brands in Hong Kong and across the Asia region
Reuter Communications, an award winning and integrated luxury marketing and communications specialist, further strengthened its presence in Greater China by appointing former Bottega Veneta Asia Pacific Head of Communications, Lillian Lim-Hossack, to head its new Hong Kong office.
The move further boosts its positioning as a leading agency in the region for premium and luxury brands wanting to engage with Asia's growing group of discerning consumers. The agency currently works with some of the world's most celebrated brands in the luxury lifestyle, fashion, design, and hospitality industries.
Industry veteran Lim-Hossack will lead the office as General Manager and Partner. She has more than 20 years experience in luxury brand management, marketing and communications.
She was previously Head of Communications, Asia Pacific for Bottega Veneta, where she spent 7 years spearheading the expansion of the brand across the region via integrated communications strategies.
The team in Hong Kong will provide a full suite of communications services to clients in the premium and luxury industries including digital communications, brand strategy, public relations, influencer marketing, and experiential marketing.
"Hong Kong is an important milestone in our growth strategy. It remains a key regional base for our clients as well as an entry point for many premium and luxury brands coming to China and Asia. Lillian is a seasoned luxury and communications veteran, with a proven track record. We are thrilled to welcome her to our growing team," said Chloe Reuter, Founder and CEO, Reuter Communications.
Lillian joins Chloe and Nick Cakebread, Managing Partner, as part of the agency's Regional Leadership Team.
On her joining Lim-Hossack commented, "I am delighted to be joining Reuter Communications, which is fast becoming a leader in luxury communications in the region. I have tremendous respect for the company's ability to innovate and its exceptional track record of advising brands on how to achieve their goals through strategic communications. I look forward to working with a set of extraordinary and passionate people."
This summer, the agency signed a strategic alliance with data and digital marketing agency, INNOMATIVE, in a move that bolsters the agency's deep digital, CRM, data and e-commerce capabilities.