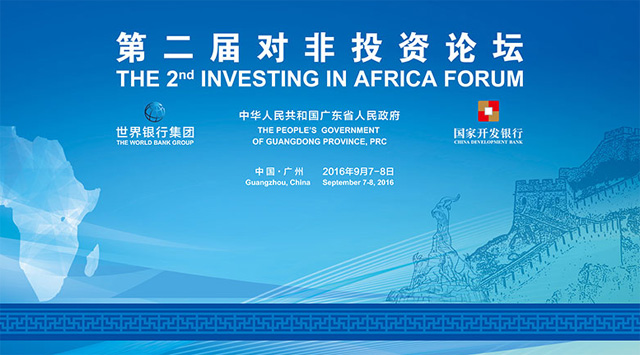 Investing in Africa Forum is undeniably one of the most effective events of the year for Chinese-African business discussions. The event has already seen 2.5 billion US dollars in deals and now the second Investing in Africa Forum has just begun in the southern city of Guangzhou.
The Investing in Africa Forum will see around 300 government officials, entrepreneur's and international organization reps all coming together discussing innovative business deals. For China and Africa this is a key place to reiterate and strengthen bilateral relations between the two.
Ma Kai, Chinese Vice Premier stated, "We will continue to encourage Chinese enterprises to expand their investments in Africa, following the principles of mutually beneficial cooperation, as well as green and sustainable development. Chinese investment aims to help African countries increase job opportunities, protect the environment and improve people's livelihoods."
China is currently the largest single bilateral investor in Africa as well as the continent's largest trading partner. China's commitment to Africa has been a long-term one which began in 2000 when China's investment amount in Africa amounted to less than US$1 billion. By the end of 2015, it had exceeded US$100 billion.
At the forum, dozens of enterprises from Guangdong province have signed investment contracts with companies and governments of African countries. The tally of the deals made so far comes to more than US$2.5 billion.
The summit also heard from Wang, Yi president, Winhope International Group, "This time, we plan to invest in an automobile manufacturing plant in the Republic of Congo, worth than US$200 million, and the Congo government also shows their support with government orders of US$500 million. This project is our second investment in Africa, following an investment in another automobile plant in Angola in 2012."
As China and Africa grow stronger than ever their future looks fruitful as dozens of officials and representatives from African countries around the continent have announced that they will be creating more opportunities to welcome Chinese investors.