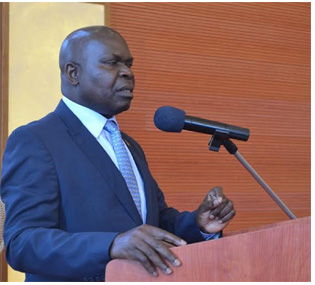 During the inauguration ceremony of the institute at Kamuzu College of Nursing (KCN) Lecture Hall in Lilongwe, the Minister of Education, Science and Technology Dr. Emmanuel Fabiano revealed that China and Malawi are currently in discussion about a number of new partnerships that will benefit from the new scheme to enhance collaboration through education and cultural exchange.
Confucius Institute is a language school affiliated to the Ministry of Education of the People's Republic of China aimed at promoting Chinese language and culture, support and facilitation of cultural exchanges.
During his speech at the inauguration Fabiano said, "There are a lot of Malawians training in China, the interaction in trade, health and the contribution of the Chinese government in development activities through grants and loans. The establishment of the institute, which will be the centre of teaching of Chinese language and culture through formal and non-formal approaches at the university and other non-academic institutions, is in line with Malawi education policy which is encouraging students to learn more than one international language. We want students and all people to learn as many foreign languages as possible in order to increase their opportunities of work and doing business."
The Chinese ambassador to Malawi Shing Ting Wang stated that Chinese global status as second largest economy has since increased the demand of people wanting to learn the Chinese language and have a better understanding of the culture. He stated, "For us to meet this demand, we are setting up language schools through the Confucius Institute so that other nations should not miss out on opportunities and promising futures available in China."
Wang further said the institute will also serve as a place of cultural interaction between Malawians and Chinese people hence the benefits being mutual.
The Confucius Institute has over 500 schools around the world and it is expected in Malawi, the institute will mainstream the teaching of the Chinese language in schools, colleges and other institutions that deal with international cooperation and interaction like the police and Immigration.