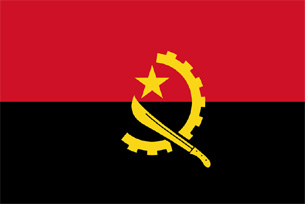 It was recently announced by the secretary of State for Cooperation in Luanda that China will supporting Angola's recent endeavor to develop center's for agricultural research and professional training in Huambo.
Angela Braganca explained the announcement after signing the protocol for sending a fourth Chinese medical team, announcing that it is all in a bid to "contribute to the improvement of the health system in Angola."
The Secretary of State further announced that the relationship between China and Angola was strategically progressing, confirming that bilateral relations between the two countries had reached an all-time high thanks to the President of Angola's visit to China in which the countries signed cooperation and financing agreements.
The Secretary of State for Cooperation also revealed that the Chinese authorities have been helping to supply equipment and medicines to the Luanda General Hospital as well as training Angolan staff, the hospital was constructed thanks to funding from China.
The Chinese ambassador said, in turn, that sending of the fourth medical team "is gift from China" and announced that his country will make a second medical equipment donation to Angola, worth 6.5 million yuan (US$970,000).