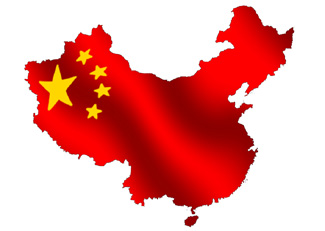 Earlier this week the farewell event was hosted in Botswana to give a brilliant goodbye send off to the 34 nominated beneficiary students travelling to China to study.
During the ceremony Mr Moiseraela Goya Assistant Minister of Education and Skills development stated that the cost of education was increasing and without the help of the Chinese government the country could not have been able to offer the Botswanan students this amazing opportunity. Mr Goya thanked China by saying, "Tonight, we have come to bid farewell to 34 Botswana who have been nominated to study in China, thanks to the generosity and kindness of the Chinese government."
Addressing the students Mr Goya stressed the importance of their behavior adding that they are representing their families and Botswana as a nation.
The Ambassador of China, Mr Zheng Zhuqiang spoke of the long standing bilateral relations China and Botswana have together especially regarding education he said, "Since 1980s, China has provided a total of almost 800 government scholarships to Botswana students. Given the growing interest among Botswana students to study in China, China greatly increase the number of scholarships offered to Botswana in recent years."
Mr Zheng said 34 students had been already given scholarship under the ministry of education of china whereas 30 students were expected to benefit under ministry of commerce of China.
He also advised the students to be brave while in China and to overcome the challenges of unfamiliar situation as well as language difficulties.
Mr Zheng further encouraged the students to serve nation well after successful completion of their studies as Botswana was a promising country of development.
Mr. Zheng expressed his optimism for the student's future and their time in China. He advised the students to focus on exploration, learning and expanding their knowledge in their chosen area of studies.
Zheng further commended Botswana for creating a strong foundation for its children to study a wide range of courses and gave thanks to the government of China for supporting Botswana and the education system.
Representatives of students who are going to study in China also spoke at the farewell ceremony with Ms One Jenamo, stating that they would carry along the spirit of 'Botho' to put the country in a good picture and represent it well. She said all the focus will be on their studies as to come back successfully and with good results.