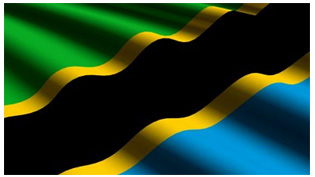 An excited team of twenty Tanzanian students from the Confucius Institute (CI) of the University of Dar es Salaam (UDSM) all hoping to enhance their fluency in Chinese are heading off to China's Summer Camp 2016.
During the pre-departure ceremony held for the lucky twenty we heard from the CI Director, Prof Xiazhen Zhang, stating that the students and University are hoping they return to Tanzania after the three weeks having gained real first hand insight into the Chinese language, culture and history. Zhang stated that the CI will be paying for the costs of international airfare, accommodation, food and transportation in China.
Prof Xiazhen Zhang said, "The Chinese Summer Camp programme will cover comprehensive Chinese, Chinese listening and speaking, Chinese calligraphy and Chinese Kung-fu."
Prof Zhang stated that the Chinese Summer Camp is all to do with enhancing the Tanzanian China relationship and ensuring that the young people today are able to speak the Chinese language, understand the culture and technology, this will help to benefit their own lives enormously. Zhang added that the Tanzanian students will be attending the camp with other students from around the world at the camp which will be held at the Zhejiang Normal University, hoping that it will be a brilliant experience for all. Zhang said, "This will increase mutual understanding among the people of China and Tanzania."
UDSM Deputy Vice-Chancellor (DVC) responsible for academic, Prof Frolens Luoga, stressed the importance for the students to hold themselves well and be good representatives of Tanzania adding that they should help to promote the many tourist attractions in the country. "Our country is endowed with a good number of tourist attractions. You should therefore make use of the opportunity to promote various tourist attractions in the country."
The Vice-Chancellor was reassured by Mr Saul Bichwa, who is the team leader of the students, and said that the trip will help them expand the scope of exposure, promising that they would be good ambassadors of the country.