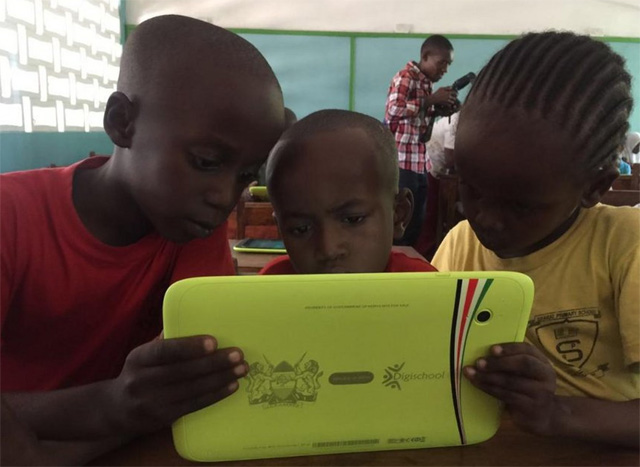 Kenya's pupils are set to benefit from life changing agreement between China and Kenya. Moi Univeristy has paired up with JP SA Couto while JKUAT has paired with Postivo to source the whopping Sh19 billion-worth laptops. Joe Mucheru ICT CS has stated that the very first distribution is set to arrive this Friday from China.
The announcement comes after Mucheru guided a government delegation on a very successful inspection tour around the producer's factory. The government delegation consisted of faces such as ICT Authority CEO Robert Mugo and representatives from the Education Ministry and Kenya Institute of Curriculum Development.
Mucheru stated, "Our inspection centered on quality assurance at the factory." Muchera confirmed that the contractors aim is to ensure that 370 schools per month are provided with tablet laptops. The CS claimed that originally the plan was to deliver 600,000 devices to 11,000 primary schools by September this year. However, Mugo ICT Authority CEP stated that the delivery's will now be both by shipment and air, he stated that the the Friday distribution will be by air but the long term plan is to have weekly shipments from China by sea, Mugo claimed; "It is expensive to ship the devices by air."
Pilot practices and plans have been tested out to reassure the country that no broken promises will be made and that the project will work as planned. The Kenyan government have stated they are committed to the success of the free laptop project and it is one of Jubilee's 2013 election agreements.