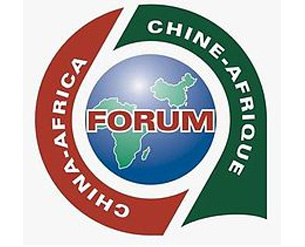 Pretoria – International Relations and Cooperation Minister Maite Nkoana-Mashabane will on Friday lead a South African delegation to a Coordinators' Meeting of the Forum on China-Africa Cooperation (FOCAC) in Beijing.
The meeting will discuss the implementation of follow-up actions of the FOCAC summit held last December in Johannesburg.
The Johannesburg Summit saw China announcing 10 priority programmes the Asian nation hopes will help African countries break the three development bottlenecks of recessive infrastructure, talent shortage and inadequate funding as the continent seeks to accelerate industrialisation and agricultural modernisation on its road to economic independence.
The 10 initiatives, specifically identified for cooperation over the next three years, include industrialisation, agricultural modernisation, infrastructure, finance, green development, trade and investment facilitation, poverty eradication and people's wellbeing, public health, people-to-people and cultural exchanges, and peace and security.
The Department of International Relations and Cooperation (DIRCO) said FOCAC is aimed at reinforcing the historical solidarity of friendship through "win-win cooperation that exists between the governments and people of Africa and China".
"This refers, in particular, to large infrastructure programmes that complement those identified within the African Union's vision for the next 50 years — Agenda 2063," the department said.
Minister Nkoana-Mashabane will also engage her counterparts to review the status of bilateral relations and the implementation of the agreements signed during President Xi Jinping's State visit to South Africa.
The 26 agreements, to the value of R94 billion, include a US$500 million loan facility to South Africa's power utility Eskom; a US$2.5 billion funding guarantee for SA's transport and logistics parastal, Transnet, from the China Development Bank, and a R12 billion agreement to build a car manufacturing plant in South Africa.
After the Beijing visit, Minister Nkoana-Mashabane will travel to Jakarta, Indonesia, to deliver a special address on behalf of President Jacob Zuma at the opening session of the 12th World Islamic Economic Forum (WIEF).
The session, scheduled for next week Tuesday, is being held under the theme, 'Decentralising Growth and Empowering Future Business'.
President Zuma has been invited to participate in this forum to promote South Africa as an investment destination and as a country with a strong and dynamic Islamic community in a secular and multicultural environment.
However, since the forum coincides with 2016 Local Government Municipal Elections, the Minister will represent President Zuma.
The World Islamic Economic Forum brings together government leaders, captains of industry, academic scholars, regional experts, professionals and corporate managers to discuss opportunities for business partnerships in the Muslim world.
The forum includes countries beyond the Organisation of Islamic Cooperation and other non-Muslim communities across the globe.