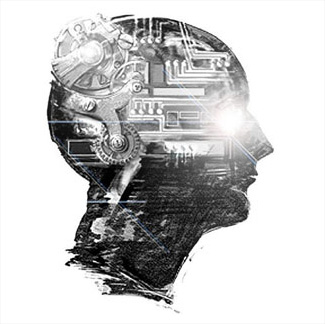 It has been an important week in Rwanda as they held the summit for the "2016, African Year of Human Rights" in the capital, Kigali; With a particular focus on human rights for women.
At the summit China's economic engagement did not go un-recognized. They were praised by multiple top officials of the African Union (AU) in Kigali whom stated that China's help has had significant benefits for African economies and has led to the continent realizing agenda 2063.
During an interview that week with Xinhua, David Bahati, Uganda state minister of finance applauded and thanked China for playing a crucial role in helping the continent to take steps towards over-coming the difficulties they face with developing infrastructure like areas of roads, railways, ICT and energy. "In recent years, we have seen China's foreign aid to Africa increase which has boosted social and economic transformation of the African economies. For instance China is supporting Uganda to have renewable energy sources through the construction of hydro-electricity dams which will enable our country achieve sustainable development goals."
At the event Bahati pointed out that it is due to Chinese companies such as Huawei and ZTE engagement in Africa's economy and Africa's need for digital transformation that has helped make the revolution possible. "African countries need more support from China especially in the areas of technology and skill transfer which can boost skills development among young labour force in Africa." The minister noted that this is well underway with several schemes have been put in action to help develop and give opportunities to Africa's youth on a daily basis with employment and training schemes from Chinese companies such as Huawei to help further their expertise.
Claver Gatete, Rwanda Minister of Finance and Economic planning emphasized that the China Africa bilateral relationship is going from strength to strength as the continent heads towards Agenda 2063. Agenda 2063 is the way that the continent will strategically move forward and progress by learning from the past, and grab all opportunities as they come in the immediately to ensure a positive socio-economic transformation within the next 50 years.
China has greatly increased its foreign aid to African countries over recent years and has in hand developed an incredibly bilateral relationship with the continent in order to enhance economic and trade cooperation. Gatete stated, "China's support to Africa has created millions of jobs to Africans especially in sectors of petroleum, agriculture, ICT, manufacturing and energy among others which has significantly addressed unemployment among youth on the continent."
Zimbabwe's Foreign Minister, Simbarashe Mumbengegwi insisted that China and African nations are always establishing win-win collaborations on projects and China never see their investment as merely a donation but as a cooperation for common development. For example, last year Africa received a hefty 60 billion U.S dollars loan from China to boost economic transformation, industrialization and technological development, three key focus's for Africa established at the summit this week.
The Sino-African relations do not stop here as the Chinese government announce that it is planning to proceed with 10 cooperation plans with Africa over the next three years. These ventures plan to continue to develop ICT, public welfare, industrialization and infrastructure.