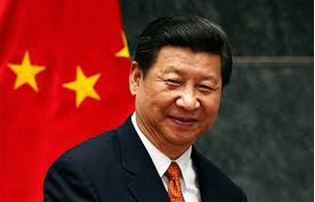 China accelerated bilateral ties with the African continent on Tuesday by extending its arm to the Republic of Congo stating that they are going to support them in the industrialization process and diversifying an economy heavily dependent on oil.
The Republic of Congo have been battling to develop a special economic zone in Pointe Noir and China's announcement of full support for The Republic of Congo's economic development is sure to help them speed this process up. China added that their support will help to speed up bilateral industrial partnerships and work towards a stronger cooperation between the two countries.
Chinese President, Xi Jinping commented on the new extended relationship stating, "China is willing to expand partnership with the Republic of Congo in agriculture and aviation, Xi said, adding that exchanges in culture, education, youth, media and other areas are also welcome."
The two countries have named their relationship a comprehensive strategic partnership and the president of China has insisted that they must strengthen their trust through a variety of exchanges such as governments, ruling parties, legislative bodies and local affairs.
China has stressed its commitment to helping the Republic of Congo to resolve issues such as peace and security, climate change and a number of global and regional proceedings.
The president of the Republic of Congo also had some kind and reassuring comments to make at the meeting. Firstly, he applauded Xi on the 95th anniversary of the founding of the Communist Party of China and hailed the remarkable bilateral cooperation in infrastructure, hydropower and health. He then went on to not only thank China for having such a great influence in Africa and confirmed the deepening of the countries bilateral relations but also insisted that this is an opportunity for a deepening in the China-Africa cooperation.
Results are expected to be seen in areas such as special economic zones, industrial production capacity and trade and culture thanks to the ever growing Chinese investment in Africa and partnerships such as the one today. The support is of mutual benefit with Sassou Nguesso stating that "the Republic of Congo back China's stance on the South China Sea and will work closely with China in international affairs."
Not only has the Republic of Congo president extended relations with the Chinese president but on Tuesday Sassou Nguesso met with China's top legislator Zhang Dejiang. The Chairman of the National People's Congress (NPC) willingly expressed that the "NPC is ready to further strengthen friendly ties with the Republic of Congo's Parliament to provide legal guarantee for bilateral trade, investment and people to people exchanges."