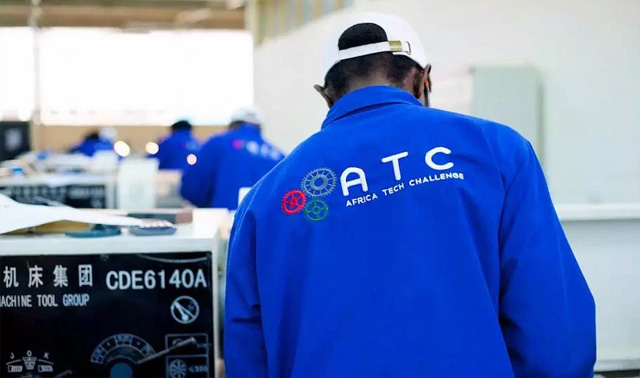 The Africa Tech Challenge (ATC) a scheme that has been running for two years now and has transformed the lives of so many ambitious, intelligent Kenyan students by offering them the necessary support and training in order to pursue their dreams, held its third season launch on Tuesday evening.
The Sino-Kenyan relations was represented by two of the most important people in the development of Kenyan education and bilateral relations between the two countries – Dinah Mwinzi, Kenyan Principal Secretary in the Ministry of Education, Science and Technology and Chinese Ambassador to Kenya, Liu Xianfa.
Dinah Mwinzi opened the launch by stating, "It has not been easy to convince Kenyan youth on TVET because they consider it as second fiddle in learning therefore since 2003 we have been reorganizing our vocational learning to make it more attractive to the youth." Kenya certainly have stuck by their word and have undergone a number of reforms such as these to help better their students. For example, the winner of last year's competition, Charity Ojoo, revealed that she will be awarded with a scholarship to pursue her master's studies in China upon graduating from Kenyatta University this year.
This would never have been possible if it wasn't for the collaboration of China and Kenya. AVIC a Chinese built corporation whom launched the first ACT in June 2014 as corporate social responsibility in partnership with Kenya's Ministry of Education, Science and Technology.
The Africa Tech Challenge is an exciting regime set up in order to promote the local economy with a primary focus on youth essentially prioritizing vocational training, job creation and resource support. After the students have received their training they must compete amongst themselves and the students that perform the best are then further rewarded. For example, in last year's season three students were awarded with a full master's scholarship to study in China and the top six teams were granted monetary awards.
In this seasons ATC the venture has expanded and teams from Uganda, Ghana and Zambia will take part in the challenge, making it an international competition and adding a new wave of excitement and challenge amongst the students in Kenya. Mwinzi added that the Higher Education Loans Board (HELB) has enough money for TVET students and encouraged them to make full use of that funding, the extension is down to this and the fact that last year the learners did not exhaust their quota allocation of the money.
Chinese Ambassador to Kenya Liu Xianfa whom also attended the launch remarked that Kenya's development has been a profound one with large scale changes being seen of its economy and society, with Nairobi being a epicenter of commerce, finance and transportation now.
"China and Kenya have been establishing and ushering in a new era of enhanced friendly relations and fruitful cooperation among various fields that include technology upgrading, human capital cultivation and knowledge exchange," Liu added that Sino-Kenyan relations have maintained a good momentum of comprehensive development.
The Chinese envoy said "as one of the representatives among over 3,000 Chinese companies in Africa, AVIC International has been working to empower African youth and equip them with upgrading industrial skills." With more ventures like the one we are seeing at the moment AVIC is definitely having an incredible growing impact on the continent.