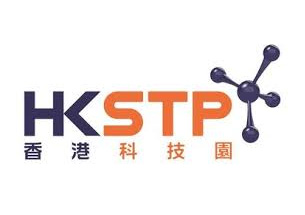 Fostering knowledge exchange and collaboration to accelerate the development of robotics in Hong Kong
Hong Kong Science and Technology Parks Corporation (HKSTP) concluded the Robotics portion of its annual flagship event — the APAC Innovation Summit (AIS) 2016, on 3 June at Hong Kong Science Park.
As Hong Kong's premier technology forum for robotics, the event was joined by over 30 of the top minds working in robotics-related fields, including academicians, engineers and business leaders from around the world, to share the trends and insights on robotics, from research and artificial intelligence to the future of its application, with 900 attendants at the conference.
Notable speakers sharing the stage over the two-day event included Anand Subramanian, Vice President, TechVision of Frost & Sullivan, in which he shared that productivity and sustainability are the key drivers propelling increased adoption of industrial automation, while Daniel Weihs, Head, Autonomous Systems Program, Technion, Israel Institute of Technology, illustrated several projects including an autonomous underwater vehicle to the audience.
Chakib Loucif, Vice President of Engineering, Arrow Electronics, presented his views on technology application whilst demonstrating Arrow's semiautonomous motorcar (SAM) during his keynote session. He emphasised that innovation must help people and used SAM Car as an example to show that customers are the foundation of their projects aiming to solve real-life problems.
As robotics become increasingly small and powerful, their clinical uses become increasingly diverse and potent. Professor Guangzhong Yang, Director of Imperial College London, in his keynote emphasised the role of robotics in precision surgery, leading to future robotic platforms that are smart, pervasive, and can be seamlessly integrated into the new surgical workflows, with the aim to achieve accuracy, safety and consistency in operations, as well as to improve the quality of life for patients.
Fanny Law, GBS, JP, Chairperson of HKSTP, began the summit with a welcome speech, where she said: "HKSTP is the key agency for promoting innovation and technology in Hong Kong. We strive to create a vibrant ecosystem that connects the Government, the academia and the research sector to facilitate the commercialisation of R&D results and promote the development of high-end manufacturing in Hong Kong.
"Robotics is among the three key technology development platforms we are actively building, with the other two being smart city and healthy ageing. We are proud of the innovation and progress to date as we endeavour to achieve our goal of 'Innovate in Hong Kong, Design in Hong Kong, Made in Hong Kong' for robotics, and hence provide an impetus for re-industrialising Hong Kong."
Advanced technology and newly-launched facilities encourage collaboration among industry players
Being one of the highlights of the robotics conference, test-drive of SAM car, the world's first head-operated car, demonstrated the advancement and readiness of sensing technology and applications which help to drive research and development as well as collaboration in robotics. Equipped with highly sophisticated sensors and processors, the SAM can be controlled with only its driver's head movements, enabling disabled people to also enjoy the joy of being behind the wheel.
Spaces with resourceful support for one to pursue the art of making robots are difficult to find in Hong Kong. As such, HKSTP has launched its new Robotics Garage, a co-working makerspace dedicated to entrepreneurs and the public interested in exploring robotics technology. The new space will provide collaborative robots, power tools and advanced fabrication machinery for robot makers and technopreneurs to exchange and realise their ideas.
In addition, to foster a collaborative environment, HKSTP will hold seminars and networking activities for users within the Robotics Garage. Industry professionals and scholars of the academia will be invited as speakers on a regular basis so as to facilitate cross-disciplinary collaboration.
MOU signed to propel collaboration between the robotic alliances in the U.K. and Hong Kong
HKSTP strives to connect stakeholders from around the world to collaborate and catalyse the realisation of ideas into socially and economically impactful solutions. At the AIS 2016: Robotics conference, HKSTP is glad to have facilitated the signing of a Memorandum of Understanding between EPSRC UK Robotics and Autonomous Systems Network (RAS) from the UK and the Robotics Alliance in Hong Kong. Signed by Prof Guangzhong Yang on behalf of RAS and Prof Norman Tien, Chairman of the Robotics Alliance of Hong Kong, the MOU aims to herald knowledge exchange, facilitate proof-of-concept projects and promote appropriate joint research projects.
About Hong Kong Science and Technology Parks Corporation
Comprising Science Park, InnoCentre and Industrial Estates, Hong Kong Science & Technology Parks Corporation (HKSTP) is a statutory body dedicated to building a vibrant innovation and technology ecosystem to connect stakeholders, nurture technology talents, facilitate collaboration, and catalyse innovations to deliver social and economic benefits to Hong Kong and the region.
Established in May 2001, HKSTP has been driving the development of Hong Kong into a regional hub for innovation and growth in several focused clusters including Electronics, Information & Communications Technology, Green Technology, Biomedical Technology, Materials and Precision Engineering. We enable science and technology companies to nurture ideas, innovate and grow, supported by our R&D facilities, infrastructure, and market-led laboratories and technical centres with professional support services. We also offer value added services and comprehensive incubation programmes for technology start-ups to accelerate their growth.
Technology businesses benefit from our specialised services and infrastructure at Science Park for applied research and product development; enterprises can find creative design support at InnoCentre; while skill-intensive businesses are served by our three industrial estates at Tai Po, Tseung Kwan O and Yuen Long.