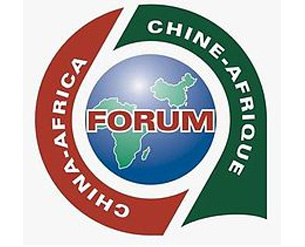 Zimbabwe President Robert Mugabe told Chinese President Xi Jinping that he had done for Africa "what we expected from colonisers in history" by giving Africa a $60 billion aid package.
"To ensure the successful implementation of [new development projects], China has made a decision to provide a total of $60 billion of funding support", Mr. Xi told the summit of the Forum on China-Africa Cooperation.
The release of the policy paper was "to further clarify China's determination and goodwill to develop friendly and cooperative relations with Africa", and expound China's new vision, approach and measures concerning China-Africa cooperation, according to the paper. The oriental country has been Africa's largest trade partner for six consecutive years and Africa is assuming growing importance as an investment and engineering contract destination for Chinese enterprises.
He said he wanted to build a relationship of equals at the Forum in Johannesburg, South Africa.
South African President Jacob Zuma welcomed the new development plans announced by his Chinese counterpart.
Over the past 15 years, the trade volume between China and Africa has soared from $10-billion (R144-billion at today's exchange rate) to $220-billion.
Mr Xi said this was his seventh visit to Africa and his second as Chinese president and on each trip he saw progress and change.
On infrastructure, President Xi said his Government will step up mutual beneficial cooperation with Africa in infrastructure planning, designing, construction, operation and maintenance.
"It includes $5 billion zero interest loans, $35 billion on preferential facilities and export credit lines, concessional loans on more favourable terms; an increase of $5 billion to the China-Africa development fund and a special loan for the development of SMEs", Xi said.
Nigerian President Muhammadu Buhari is travelling to South Africa this week, where he will also meet Xi, his office said in a statement. Xi also promised that China would train 200,000 African technicians, bringing some of them to China.
China has reiterated time and time again that it is interested in developing Africa's social infrastructure without being seen as, or becoming, a colonial power like previous investors in the continent.
But the love affair has been tested this year as slower economic growth in China pushed down prices for the oil, copper and iron ore that countries such as Angola, Zambia and South Africa rely on to drive their own economies.