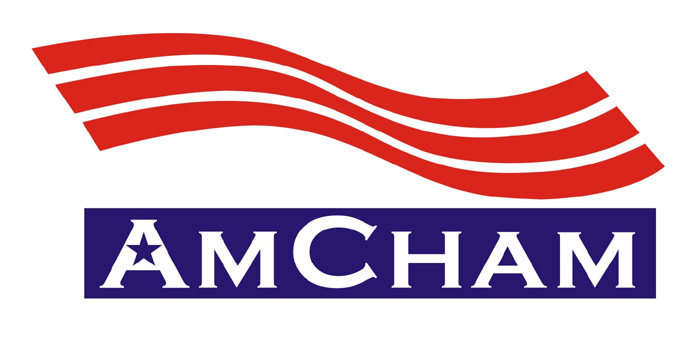 AmCham Effort to Save Lives of Orphaned Children in Need of Immediate Life Saving Surgery, Help Raise Changyuan Village and Impoverished Villages around above the Poverty Line.
The American Chamber of Commerce in South China (AmCham South China) today announced details of its annual charity fundraising effort. This year's program is co-organized by the Guangzhou People's Association for Friendship with Foreign Countries, the Guangzhou Charity Association (under Guangzhou Civil Affairs Bureau), Guangzhou Women and Children's Medical Center, and Guangzhou Youth Development Foundation aiming to raise donations of material and funds. The in-kind donations will be distributed in Guangdong's impoverished Changyuan Village (part of Meizhou city) and other poor villages later this year or early next year. Additionally, cash donations will be used to finance medical treatments for orphaned children at the Guangzhou Women and Children's Medical Center and help with the poor villages. All donations will go through Guangzhou Youth Development Foundation with proper receipts issued to the donors.
AmCham South China Charity Press Conference
AmCham South China President Harley Seyedin disclosed the plans and beneficiaries. He also noted that weeks before the official launch, Mead Johnson Nutrition, had already pledged 400,000 yuan in cash.
"It has been six years since we hosted our annual charity events, and we are extremely excited about the impressive changes taken place in the poor villages we tried to help," AmCham President Harley said. "We are also happy to see the children have been cured with the help of the funds raised for their medical treatments. We are glad to be part of the efforts and are grateful for all the help received from our partners and members. We will be committed to do more to help the children, their families, and those people in need."
Events planned under the cooperative effort include:
To inform the press and the public about the background and action plan of the Charity Theme Events and to build awareness of the need for philanthropy and to collect donations for initiating poverty alleviation projects in Changyuan Village and orphans in need of medical treatment.
To call for more donors' participation.
Inspection Tour of Changyuan Village and Other Poor Villages
A corporate delegation with potential investors and experts will visit Changyuan Village for projects, accompanied by a team from the Guangzhou Women and Children's Medical Center who will provide free medical services to villagers, and build awareness of the need for philanthropy.
About The American Chamber of Commerce in South China
The American Chamber of Commerce in South China (AmCham South China) is a non-partisan, non-profit organization dedicated to facilitating bilateral trade between the United States and the People's Republic of China. Certified in 1995 by the U.S. Chamber of Commerce in Washington D.C., AmCham South China represents more than 2,300 corporate and individual members, is governed by a fully-independent Board of Governors elected from its membership, and provides dynamic, on-the-ground support for American and International companies doing business in South China. In 2014, AmCham South China hosted nearly 10,000 business executives and government leaders from around the world at its briefings, seminars, committee meetings and social gatherings. The American Chamber of Commerce in South China is a fully-independent organization accredited by the U.S. Chamber of Commerce in Washington, D.C. All AmChams in China are independently governed and represent member companies in their respective regions.
The mission of the American Chamber of Commerce in South China is to promote the development of trade, commerce and investment between the United States and the People's Republic of China with a special focus on South China; to provide a forum in which member businesses can identify their common interests and discuss solutions for common problems; to work with and advocate member interests with relevant organizations in South China, elsewhere in China and the United States, and to set the standards for corporate social responsibility for the community that the Chamber serves.
About Mead Johnson Nutrition Company
Mead Johnson Nutrition Company was founded in 1905 by Edward Mead Johnson, and its global headquarters is located in Glenview, Illinois, in the United States.
Mead Johnson has a proud history of over 100 years and is a global leader in infant and children's nutrition. The company has been committed from its very beginning to nourishing the world's children for the best start in life. Mead Johnson has a workforce of approximately 7,000 dedicated employees worldwide. The company manufactures and markets more than 70 products in over 50 countries. Those innovative products that deliver tangible, often clinically-proven developmental and health outcomes have helped Mead Johnson earn the trust of millions of parents and health care professionals.
As a result of its split-off from the Bristol-Myers Squibb Company in 2009, Mead Johnson became an independent public company, with a listing on the New York Stock Exchange and a place in the Standard & Poor's 500 Index. Mead Johnson is the world's largest company exclusively focused on infant and children's nutrition.
About Mead Johnson Nutrition (China) Ltd.
Mead Johnson Nutrition China was founded in 1993. Our manufacturing facility is located at Dong Ji Xia Yuan Road of Guangzhou Economic and Technological Development Zone. It covers an area of 60,000 square meters and boasts some of the world's most advanced production processes and technology. Currently, the company's sales network is established in 29 provinces, autonomous regions and municipalities nationwide.
Mead Johnson strives to advance its leadership role as part of the healthy growth of the entire pediatric nutrition industry. The company has operated strictly under its first-to-market "All-Rounded Safety" quality management model and GMP standards across its manufacturing, supply chains, storage and distribution networks. Having been awarded ISO9001:2000 certification, Mead Johnson China adheres to HACCP principles, meets national food safety and hygiene standards, and complies with all World Health Organization and U.S. Food and Drug Administration regulations for infant formula.
With deep roots in China extending back 22 years, Mead Johnson is committed to delivering professional care and support to Chinese consumers in need by providing high quality nutritional products, including Enfamama A+, Enfamil A+, Enfapro A+, Enfagrow A+, Enfakid A+, Enfaschool A+ and Gentlecare, for pregnant women, infants and children and sharing advanced knowledge through various customer activities to enhance the awareness of the importance of early childhood nutrition by young Chinese parents.
About Guangzhou Women and Children's Medical Center
Guangzhou Women and Children's Medical Center (GWCMC) was established with the integration of the former Guangzhou Children's Hospital and former Guangzhou Maternity Health Care Center. Covering an area of 37 thousand square meters and a built-up area of 130 thousand square meters, the hospital is equipped with 1,400 beds. Among the 2,603 staff, 282 are holding senior titles, 573 have received master level education or above and 47 of them are MD or MS mentors. In December 2012, GWCMC became the first public hospital in southern China to earn JCI accreditation.
The Hospital has greatly enhanced its capacity. Three specialties have been honorably recognized as National Key Clinical Specialties entitled by the Ministry of Health, including Respiratory, Gastroenterology and Pediatric Surgery; six as Guangdong Key Clinical Disciplines or Specialties, and one as Key Medical Laboratories listed in Guangdong "12th Five Year Plan." It has been authorized to set up National Post-Doctoral Research Station. Affiliated to Guangzhou Medical University, it also serves as a teaching, training and internship base for Sun Yat-sen University, South China Medical University and Jinan University Graduate School.
Year 2014 witnessed 3.97 million outpatient visits, 80,200 discharges and 50,300 surgical operations. The hospital has evolved to be a high-level, comprehensive and multi-disciplinary health care institution, integrating the function of medical and healthcare, prevention, research and education.
"Caring for women and children with benevolence and expertise" remains at the core of the hospital's mission. Our culture stems from the motto of "Integrity, Professionalism, Endeavor and Diligence," and core values of "Love, harmony, prudence and practical."
Guangzhou Women and Children's Medical Centre spares no effort in communication and cooperation with counterparts nationwide and worldwide. We have developed strong connections with British Columbia Children's Hospital, Kansas City's Children's Mercy Hospital, Cincinnati Children's Hospital and Children's Hospital of Philadelphia (CHOP) through ongoing exchanges in training and research.
About the Guangzhou Charity Association-Guangzhou Civil Affairs Bureau
Founded on June 5th, 1994, Guangzhou Charity Association is a registered citywide charitable society and individual volunteers group approved by the municipal government. The association has been committed to promoting the spirit of humanitarian, contributing to poverty alleviation, and helping people with less fortune and people in need. It promotes awareness of charity, and exploration of fields of charitable services. It called for the society to contribute to funds raising, emergency rescuing, care for senior people and orphans, medical treatments, and volunteer teaching, so as to help the people in need. The association has established a transparent charity information platform and explored more channels for public involvements of charity in order to help accelerate innovative development of the philanthropic industry. In the past 21 years, the fund raised by the association has added up to RMB2.46 billion and fund donated added up to RMB2.17 billion. For its great contribution, the association has received "Extraordinary Award for philanthropic industry in China," "Charity Award in South Guangdong Area," "2014 Excellent Social Group in Guangzhou," and "5A Grade Social Group in Guangzhou."
About the Guangzhou People's Association for Friendship with Foreign Countries (GZPAFFC)
Established in 1984, The GZPAFFC is a citywide local people's group. The Association's aims at establishing friendship and strengthen mutual understanding between local people in Guangzhou and people from around the world, as well as promoting communication and cooperation between them, maintaining the world peace and promoting mutual development. The Association is guided by China People's Association for Friendship with Foreign Countries, and Guangdong People's Association for Friendship with Foreign Countries and other superior departments.
About Changyuan Village
Changyuan Village locates in west of Zhuanshui town, Wuhua County. Changyuan Village is home to 620 households, with the total population reaching up to 3,125. The villagers earn their livelihoods basically by laboring as migrant workers outside the village. A preliminary household survey in 2013 shows that 139 households of the village (628 people) currently live below the poverty line, accounting for 19.2% and 20.1% respectively of the total household number and the total village population. The village is home to one primary school, namely, Changyuan Primary School, with more than 300 students and 17 teachers.
About Guangzhou Youth Development Foundation
Guangzhou Youth Development Foundation (GYDF) was founded in May 4, 1994. This public foundation was co-founded by Guangzhou Committee of China's Communist Youth League, Guangzhou Youth Federation and Guangzhou Working Committee of Young Pioneers. For a long time, GYDF has attracted broad attention and support from all sectors of society. Meanwhile, it has received guidance and assistance from central, provincial and municipal authorities. It's not only a public funding agency, but also a private foundation and social organization. It raises public fund in Guangdong province, while receives voluntary contributions, investment income and other lawful income from organizations, natural persons and legal persons.
GYDF aims to rally funds and materials to support the development of Guangzhou teenagers' careers by connecting with enterprises & public institutions, social organizations, other organizations and individuals both at home and abroad; to carry on helping orphans and the poor in their studies; to develop First Aid service; to subsidize all districts and institutions in Guangzhou to hold various activities which benefit teenagers' physical and psychological health; to support and promote studies of teenagers' problems; to award excellent teenagers and social organizations and individuals who make contribution to teenagers' career.
Since its establishment, GYDF has taken an active participation in social welfare with support from different sectors of society. It promotes "Help the Disadvantaged," devotes to building a harmonious society, dedicates in helping poor students to learn. When the whole nation was faced with natural disasters, GYDF united and led municipal youth to devote in earthquake relief. This manifests noble spirits of Guangzhou great love.
Over the last 20 years GYDF, with the help of public, has advanced with the times and solicited social resources, while it makes a greater contribution to social welfare by building its website, Weibo and organizing voluntary service groups.