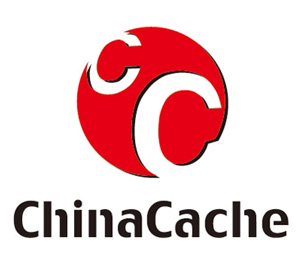 ChinaCache, China's leading Internet content delivery service and total solution provider, successfully launched MPlus, the industry's first Internet acceleration product.
This is a product that provides optimization specifically for wireless communications network traffic and can be applied to e-commerce, finance, information technology, social media and other mobile Internet sectors in order to tackle the problems of slow refresh rates and poor user experience at peak times or under complex network environment for Apps.
With over 17 years of extensive platform collaboration with carriers, ChinaCache continues to lead in the mobile Internet era. The development of MPlus, as a user-friendly App product can help a company to not only quickly win a user's heart, but also keep its competitive edge against similar companies for greater development room and more business opportunities.
Staying Relevat
Apps can only continue to enjoy use by meeting the user's expectations for functions, speed and quality. An App will be inevitably favored by users if it can provide high speed access and a smooth experience instead of having complications and lag time.
ChinaCache's MPlus makes a technology breakthrough in wireless transmission optimization. Through technological approaches of smart caching, terminal identification, dynamic data reduction, application protocol optimization and transmission protocol optimization, it enhances the transmission efficiency of mobile networks by 60%, transmitting dynamically high-quality data content in the shortest possible time. In addition, through the integration of a carrier's rear-end flow resources, MPlus takes another technological approach by combining the flow cell and mobile products together in order to form a customizable comprehensive traffic package, so as to enhance the performance and efficiency.
The brand new comprehensive traffic solution and leading-edge feature for the end-user wireless traffic cost reduction provided by MPlus turn out to be the perfect combination of physical acceleration and marketing power. MPlus has won the "Best Innovative Product Award" from "IT Times." It has also been applied by several well-known Internet companies, such as photo social media software Nice, In, and outpatient medical service platform "Good doctors online."
Experience the quality
Nice, with its "brand name filter" as the main selling point, has gained millions of users only a few months after being launched online. With a massive number of photos being shared by users, image refresh rate has become a big issue for Nice. ChinaCache took advantage of its professional network acceleration experience and applied MPlus to increase performance at Nice. By tapping into their extensive resources and high-quality network nodes, they optimized the deployment of mobile network environment and content adaptation for Nice, so that hijacking phenomenon within the mobile network was reduced for Nice's mobile terminals, while the image response time and thumbnail image table refresh rate were significantly improved.
In, another photo social media software, shares the similar issues with Nice. During the period of rapid increase of number of users, In uses MPlus to allow users to quickly open high-definition photos even in a cellular network environment to further enhance the user experience and their satisfaction, thus cementing their leading role in the sector of photo social media software.
The past two years saw the online medical service has crowded with many competitors. The acceleration service provided by ChinaCache MPlus allows "Good doctors online" users to safely and quickly consult with doctors, make appointments and follow up after hospital discharge.
MPlus will continue to evolve based on user needs.