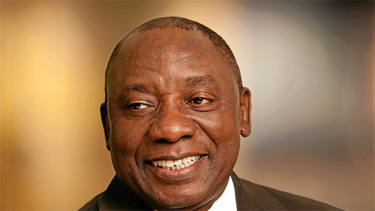 By- SAnews.gov.za
Pretoria – As part of his official visit to China, Deputy President Cyril Ramaphosa will today address the South Africa-China state-owned enterprises seminar in Beijing.
The objective of the official visit is to study how Chinese state-owned enterprises are used to promote economic growth while addressing the challenges of poverty and unemployment, the Presidency said on Wednesday.
Deputy President Ramaphosa and a South African delegation began the visit to the country on Tuesday.
Among the delegation are Public Enterprises Minister Lynne Brown, Higher Education and Training Minister Blade Nzimande and Energy Deputy Minister Thembi Majola, Finance Deputy Minister Mcebisi Jonas, International Relations Deputy Minister Nomaindia Mfeketo and Trade and Industry Deputy Minister Mzwandile Masina.
Business leaders, state-owned enterprises executives and senior government officials are also part of the delegation.
Later during the day, Deputy President Ramaphosa is expected to address the South Africa-China Business Forum and hold discussions with the Chairperson of the Chinese State-owned Assets Supervision and Administration Commission.
His diary also includes a visit the Beijing Economic Technological Development and interaction with members of the African diplomatic corps based in Beijing.
The Deputy President will later in the week visit several Chinese state-owned enterprises in Qingdao and Shenzhen to learn how South Africa could utilise the Chinese state-owned enterprises model in its own re-industrialisation process.