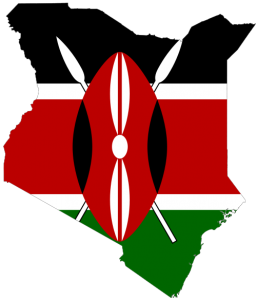 NAIROBI, April 20 (Xinhua) — China announced on Wednesday to largely increase the number of government scholarships to African students, in a bid to step up youth exchanges and lay a solid foundation for future China-Africa friendly ties.
The pledge was made by Li Changchun, a senior official of the Communist Party of China (CPC), while he was addressing hundreds of students and teachers at the University of Nairobi.
In his keynote speech entitled "Strengthen China-Africa Friendship and Cooperation to Build a Better Tomorrow", Li said the Chinese government is to double government scholarships to Kenya, from previous 32 every year to 64 starting from this year.
Li, a member of the Standing Committee of the CPC Central Committee Political Bureau, said China always attached great importance to enhancing youth exchanges with Africa, adding the two sides had carried out remarkable cooperation in human resources development.
He said China is willing to continue enhancing assistance to African countries including Kenya within its capacity, with investment inclining to the areas of education, agriculture, health, poverty reduction as well as environmental protection.
Besides, China would increase investment in the building of Confucius Institutes in Africa, he said, vowing to create better condition for African youth to learn Chinese language. "We will encourage more Chinese students to study in Africa, and offer more government scholarships for African youth, so as to make them envoys to promote our bilateral exchanges and traditional friendship."
The public address in the University of Nairobi was a highlight of Li's three-day good-will visit to Kenya starting on Monday. During his visit, the two countries would sign a series of cooperation agreements to boost bilateral cooperation, including one on China's provision of 740 million yuan (113 million U.S. dollars) of preferential loans to Kenya in higher education and scientific research.
Li hailed the great achievements of China-Kenya relations since the establishment of diplomatic ties 48 years ago, citing mutual support on issues concerning each other's core interests, enhanced high-level exchanges, political trust and cooperation in various fields.
He also praised the rapid development of the China-Africa ties since the founding of the Forum on China-Africa Cooperation in 2000, adding the trade volume between both sides rose from 10 billion U.S. dollars in 2001 to 130 billion last year.
China had helped to construct over 500 infrastructure projects in Africa by the end of 2009, and invested a total of more than 30 billion U.S. dollars in the continent, according to Li.
"Even during the global financial crisis when China was severely affected, instead of reducing our aid to Africa, we increased aid and investment to Africa," he said.
China and Africa set up a new type of strategic partnership in the Beijing Summit of the Forum on China-Africa Cooperation in 2006, which features political trust, economic mutual benefits and cultural reciprocity.
To step up their new strategic partnership, Li proposed to further enhance political trust, step up exchanges among governments, parliaments and parties, enhance win-win cooperation in trade, investment, agriculture, energy and other areas, deepen cultural and youth exchanges, and strengthen coordination on international arena.
After his speech, Li visited the Confucius Institute of the University of Nairobi and cut the ribbon for a painting exhibition of African artists on China.
During his stay, Li attended the launching ceremony of the first-ever mobile newspaper in Sub-Saharan Africa which enables about 17 million African mobile subscribers to receive news from China's Xinhua News Agency via Multimedia Messaging Service.
He will conclude his visit on Thursday and head for Mozambique to continue his five-nation trip which also takes him to Armenia, Romania and Slovenia.
Source – xinhuanet