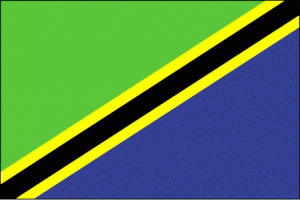 Construction has begun on a primary school in Tanzania with the aid of China's Hope Project, an educational charity program that has benefited millions of poverty-stricken students at home.
A ceremony was held to lay the school's foundation in Msoga village of Bagamoyo in Tanzania on Wednesday, said the China Youth Development Foundation (CYDF), which launched the program in 1989, in a Thursday statement.
The school was the first example for China's Hope Project to go abroad, providing help to African countries in need of improving educational infrastructure, said Tu Meng, the secretary-general of CYDF.
China's Hope Project, which focuses mainly on domestic education, aims to aid schools in poor, remote areas in urgent need of being rebuilt or modernized, according to the CYDF.
The project has so far raised 5.67 billion yuan (about 862 million U.S. dollars) in donations, aided 3.46 million students from poverty-stricken families to go or return to schools and built 15,940 Hope primary schools in China.
By the end of last year, Chinese entrepreneurs had donated 33 million yuan for the Project to enter Africa.
This project will help build primary schools in six African countries, including Tanzania, Ethiopia, Kenya, Rwanda, Uganda and Burundi.
Liu Xinsheng, Chinese Ambassador to Tanzania, said China's non-profit organizations and entrepreneurs have pushed the development of the project in helping African countries, which has greatly promoted friendship and communication between China and Africa.
China-Africa Hope Project was also supported by Food and Agriculture Organization of the United Nations and the Chinese-African People's Friendship Association.
Source – CriEnglish.com